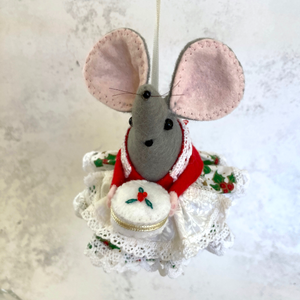 Mischief Mouse. Christmas Cake.
Our little baker mouse is carrying a delicious Christmas cake. Each one is hand stitched by Kym and each one is slightly different depending on the fabric in Kym's work box. She will make a lovely addition to your Christmas decorations.
This is a decoration, not a toy.